How

it Works

eDental Portal is Middle East's only dental exam preparatory platform. We guide qualified dentists to prepare for Dental Licensing Examinations across the Gulf countries, enabling dentists to be registered and legally practice in the Gulf. There is a significant gap between what is taught at Universities, what is practiced clinically and what is tested in licensing exams. To bridge the gap, eDental offers a personalised, intelligent revision resource that gives you access to extensive question bank, rich explanations, simulated tests, tutor support and progress analysis. We help you focus on your exam preparation effectively to achieve exam success.

Study Mode
Practice, Learn and Revise through 1000s of questions with explanations

Test Mode
Take a timed exam to familiarize with pattern and assess your readiness

Progress Tracker
Track your performance and stay organized with your exam preparation

Expert Support
Live webinars, exam preparatory guidance and round the clock support
Make it a Plan,
Not a Dream
We understand everyone has different learning needs. Whether you are starting out or a pro, we have a plan for you. Choose the plan that best suits your needs.
Learning Plans

Prosthodontics
Operative Dentistry
Endodontics
Pediatric Dentistry
Oral and Maxillofacial Surgery
Periodontics
Diagnostic & Basic sciences
Orthodontics & Others
Webinar Sessions
Mock Test
Specialist Support
eGallery

Specialist Plan

Select Subjects
Not convinced?
Check out what others have to say about us.

s siva padmaja bhagavathi
DHA
i had my DHA exam on 12 july and i passed the exam. i have studied thoroughly edental explanations and most of the questions are directly from edental explanations. and am really thankful to edental. if we read and understand thoroughly explanations and questions of edental we can easily pass the exam. i would strongly recommend the edental to all those people who are seriously preparing for prometric exams. thank you edental team.

I cleared my exam DHA and credit goes to edental. Many questions were direclty from the explanations which i answered very confidently. Very usefull platform for those who are trying to pass the prometric exams. Mock test was also very helpfull. After giving mock test i got confidence that i can clear my exam. Am really very thankfull to edental. I would definetly recommend Edental.

I had prepared for my MOH General dentistry exam on 10/07/2021 with the help of edental.I have to say there is nothing like this available online as of now.Their explanations are concise and easy to understand. I have passed this exam in first try after the pattern change ALL THANKS TO EDENTAL.

Duniya Khan
MOH July 2021
I had great experience with edental portal. I passed my exam in first attempt with the help of edental. It covers every aspect very nicely. Highly recommended👍

Najlaa Alsmadi
MOH July 2021
I passed MOH exam thanks to edental its really helpful and will help you so much. Important note read the explanation and study it don't limit yourself to the questions only as they come also in the exam.

Zina Shoaib
DHA June 2021
Hello edental team Wanted to thank you for this wonderful and excellent tool that prepared me for DHA exam in just one week . I just passed my exam from first attempt which I wouldn't be able to do without your help . I was lucky enough to find edental just 5 days before my DHA exam , it's an amazing program and I recommend it for everyone who needs help with their DHA test . Cheers

I had a great experience with EDental. The study material is great, the support from both clinical and non clinical side was excellent and prompt. A lot of the questions in my exam were repeated questions from edentals study material and others were application based which also were answerable based on their material. I was able to pass the exam on my first attempt and would 100% recommend this to other dentists wanting to pass the licensing exams. Special thanks to Adam Hamilton from the technical side and Rory Leod on the clinical team.

Edental portal is really helpful as it covers all the important portions for prometric exams through its questions and explanation. Higly recommend

I passed my DHA examination for General Dentistry all thanks to E dental portal. It was very easy and fun to study with this portal. Many questions were from here and the explanations are very good and helped me answer many other questions. Thank you and i would highly recommend this to anyone.

Abdulkareem Al-Saffar
DHA
edental is the path of success.

Mayada Hussein
11 June 2021
I passed my DHA exam on the first attempt , thank u soo much Edntal portal for your great support ,Materials are well organized and the study plane was amazing. Thank you again I will always recommend this page ❤️

Sigi Jeswin
DHA June 2021
Thanks to edental for this amazing precise platform to study and pass DHA in first attempt, I took the standard plan for two months ,study all the questions and explanations and revise thoroughly ( 60%came from this, and rest u can answer by studying explanations ) and you are good to go. Don't get confused with social platform answers ,just stick to edental and give your best . Thank you once again Edental for all your support .

Maria sabu philip
DOH (HAAD) 2021
Edental portal is a very good site where you can have lots and lots of knowlegde.. for my exam most of the questions came from edental portal and its explanations.. the advantage about edental is u can ask ur doubt and they will respond to you and they wil clarify your doubts.. all the materials in a single platform is amazhing that will reduce your exam pressure and it will make your study easy..

Thank you very much E dental portal.95% of questions were from E dental portal.i had only 4 days to prepare for exam as I rescheduled my exam date.but Miss Rory helped me to access for accelerated learning and I could finish the portion on time.automated notification was an hindrance for me .

I passed my HAAD exam in 4th May I won't to appreciated Edntal portal because helped me alot highly recommended ..my exam 80 % from the edntal portal question and explanation ..thank you alooot edntal portal

edental with its meticulously detailed explanations and vast majority of topics has made it a lot easier for me to study and understand the concepts and helped me learn in detail without going through the arduous task of reading from different books

best study material, am yet to take on exam, but studying with Edental is very concised and perfect.. explanations are at its best

It was a great opertunity to have Edental portal for my exam . They helped me a lot to pass the exam and their service is too nice and gentle...I can recommend Edental for all my colleague doctors with 100% satisfaction....

R RAJENDRAN
SpecialistEndodontic
I enjoyed the edental port,nice questions and well explained answers.i got only 12 days and with its help cleared by DHA exam.Thank you. one disadvantage i felt is 200 questions can be covered perday

Thanks to edental, I was able to clear my QCHP exam with just 10-15 days of preparation. There were few questions that directly came from the question bank in study material provided by edental team and rest questions were from the explanation given. I would definitely say edental portal's study material is the best for QCHP exam preparation as I had earlier tried some other exam preparation portals but those were waste of money, thank God I came across edental portal. 👌 Thank you so much.

I passed my MOH exam , thank you so much eDental portal for your help :)

Rayan Imad BDS
DOH (HAAD)
The portal was extremely useful . Its very organized and allows you to get your hands on all the subjects in a way that prepares you for the exam without the confusion and stress . I had passed my dental HAAD exam on the 10th of April 2021 from my first attempt . About 80% of the questions were the ones practiced using edental portal. However , the automated notification holds you back so hours ( until the system resets) in my opinion. Otherwise, the portal is highly recommended.

SUHANA SAYEDALI
QCHP 2021
Really good,worth of joining edental course.i have passed the exam .thank you 😊

Hii. I had my MOH GP exam And thankful I pass 🥳!! I highly recommend 👌 eDentalportal for you to prepare for your exam

I passed the exam from first time ...Thank you for your support and attention The efforts made in this website are remarkable Grateful for everything ..

Great resource. All the information is clear , concise and broken into the relevant topics. Used edental for my DHA exam and passed on my first attempt. Awesome!

Fatima Tu Zahra
31March2021
I have cleared my MOH exam in my first attempt . All this credit goes to this edentalportal. Fifty percent of the MCQS where exact the same from this site ( or with slight change in the options) and other fifty percent was covered by the explanation of the posted MCQs. To go through this portal is a must , the good thing about this portal is the Mcqs are organized topic wise which makes things easier to cover. Highly recommended

I participated in many websites .. But this site is the best .. Very organized .. All questions are explained in a way that facilitates understanding .. I recommend it and strongly .. I hope to pass the exam

Thank you so much edental team I have cleared my DHA exam in first attempt only and credit goes to your team. So happy and greatful. Each and every subject covered all the topics which are important for the exam and explanations are on point. Highly recommended.

accurate and thoroughly explained mcqs, covering most important topics.

Very, very good materials best materials available to prepare not only for dubai prometric, but also the best for all countries prometric exams.. I am the living example... I cleared dubai prometric exams in the first attempt itself... Amazing feeling... Thank you team... Great work...keep up the good work. Atleast 35-45 mcq's directly came from the mcq's and around 10 of them from the exlpantion down below your mcq's.. Superb work edent team. I am not overhyping 11 out of 10 is my rating for you guys.

Mohammad Hamad
Specialist ORTHO
Passed Orthodontics DHA exam from 1st time. Highly recommended!!

Mohamed Refaat Abdallah
DOH (HAAD)
Actually , concise and collected the whole curriculum being asked in the exams , a great MCQs bank , The explanations are perfect and well regulated. Any misunderstanding for any question is being answered by specialists accurately and rapidly. In general, Thank you EDENTAL team .
5 stars ! Spectacular, i love the way questions explained and i love this way of studying due to make you able to think well of your answers and juice it up which obviously will make questions stick to your head and understand it well Only one problem the automated revision it stops you after a while to revise some people like me im against such way but this isnt an issue because it will open up after you contact Dr Roey Highly recommended

The content was very useful , meaningful and relevant. Thank you for your help

Marc Rizkallah
10 Feb 2021
Thank you so much for the assistance you provided. I just got the results earlier today and i passed the test! edental gave perfect training for the test. I'm glad i subscribed to edental and i really recommend all test takers to do so. I'd like to point out that the only thing that was not cool was the automated messaged that made me wait for hours to be able again to take the questions.

Thankyou so much ...i cleared my haad exam on 2 `feb 2021....went thru all question and their explanations very well....i think dt itself made me cover 75% of the theory.....solving papers s wat evryon do..bt geting explanation s rare.....wat i lyk abt edental is..dey provide u with the corct answrs without any discrepncies.....and well explained..... I would recomend evry othr aspirants...to opt dis

My journey to licensing exam was really tough ...Edental made it a piece of cake ...gratitude is a small word to the team Edental...have never been with so much confidence after writing the exam , but this time with their support and study plan I easily cracked my exams ...each n every subject was well organized revising it along with explanation is sufficient to crack the exam ...keep the good work going ..sincere gratitude for all your guidance Edental team

Hi everyone! I really found this site helpful, as its updated and accurate, worth every penny. Thank u edentalportal for such an amazing techniques and methods to make me thorough for the exam,other than exam it do enhance our knowledge.. Highly recommended.

Muarra Zaman
DOH (HAAD) 2021
Alhamdulillah i have cleared my exam😇😇 E dental portal is the best for haad exam preparation. Highly recomended👍👍

NICKY HARIDAS
Specialist periodont
Thank you for all your support.i cleared my specialist periodontist exam. thank you

questions almost covered all the aspects of the topic . Impressive

I just passed my DHA exam. Thank you Edental, you prepare for the prometric exam extremely well. The explanations are clear and the questions are similar to the real exam.

Dr.shiny
Specialist Endodonti
Last month I appeared for my DHA exam and I cleared it. Thanks to edental for providing the questions and answers study material which had been very useful for the exam. After checking out so many fake websites for study materials, this was the most genuine one (beware of the fake ones). Edental has a good amount of questions for the preparation with proper explanations. Their pattern is also quite similar to the exam. Around 50-60 % of the questions were similar. This portal had been very helpful during my exam preparation and I highly recommend it.

Thank you so much, Edentalportal team! Tremendous contribution in my exam preparation. The scheme of study materials is absolutely effective. Saving so much time for students all necessary information is gathered here. Support team works kindly responsive. Mock exam was the same level of difficulty and design as the real one. So thankful to that I was quite confident during my exam.

Hii edental
I have cleared my exam yesterday on Dec 23. Thanks a lot for all the support

By the grace of Almighty I came to know about eDental portal and thats how I prepared for my DHA exam.Despite of having very limited time left to the scheduled exam dates ,the wonderful team of eDental portal assisted me in the best and most fruitful ways.If you are looking out for the best platform,I assure you,these guys are the best at what they do.Start early and study with eDental portal.Good luck :) :)

I have just passed the DHA Exam. I want to thank all for your contribution. I want to give you an important advice. Subscribe to Edental. Fifty questions, which means half of the test, came directly from this application and thirty questions came from their explination. Twenty questions are new.

Dina Salah Mohamed Ahmed
NHRA BAHRAIN
it was amazing I recommend 👌 I passed my exam (NAHRA BAHRAIN) on 4 Nov from the first time thank u edental for everything ❤

Without edental portal I would not ve passed out dha exam. Huge Thank you to all who helped through out with all my queries

With immense pleasure, I would like to inform you that I appeared for the QCHP test last week and cleared the test with 72 marks.
I would like to thank eDental for the extended help and support with the subscription, the study material and mock tests really helped me to succeed in the test.

I appeared for the Moh exam.on oct 28 and have cleared it.I would like to thank you and your team for the support towars my exam and passing it in the very first attempt.
Thank you.
Dr Jenifer

I was booked very last minute on the pro metric test due to certain circumstances. I had three days to prepare. The questions at edentalportal were a fantastic guide and learning platform. With their help I passed my exam! Thanks Adam for your assistance in the process.

I just passed OMSB today on Dec 24 and really want to say thank you to Edental Portal. Most of the questions came out from the sample questionnaires. Thank you!
It has been the best decision to choose Edental for my DHA exam preparation. They have explicit teaching material which is concise and follows a systematic approach to learning which is important to clear your exams and also to brush up on required protocols when you practice. They also have a good support team of experienced dentists who are there to clarify your doubts at anytime. Overall I have been very happy with Edental and totally recommend them to anyone preparing for these exams.
Good morning edental group. I wanted to let you know that i passed my haad exam on 30 sept. Thank you very much for everything, it is an amazing website and very useful and i will totally recommend it.Thanks alot for everything
Thank you guys very much, Thank GOD I passed the NHRA exam, because of your effort.
Dr. Jibi Elza Varghese
DHA
I cleared my DHA exam on Sep 7. Thanks a lot for your support. The questions where same as Dental portal questions. Your team helped me a lot in rescheduling of exams. Thanks to all who are working behind such a good site.Thanking you Yours faithfully Dr. Jibi Elza Varghese

It is a pass for me. Thank you EDental it was really a great experience to me. The explanations , questions and pictures helped me to clear the DHA exam. Brilliant staff and I truly liked the fast response ! Keep it up and I really recommend everyone to enroll to EDental Portal. Thank you loads !

I have passed my DHA exam, prepared for the exam only through E-dental portal. I highly recommend this portal,they have an excellent set of questions subject-wise with clear explanations and a Mock Test that helps you know where you stand. I am grateful to the Team for being so kind and supportive through during the COVID-19 situation.
Thank You!!❣️❣️😊
my emails! Any ways I said I ll just learn all edental portal by heart and appear again for the exam, but luckily I got sick so I rescheduled again, while recovering I checked couple files from Facebook page that includes previous questions that doctor remember from their own exams, then I went for exam couple days ago and I thank my god
Edental really helped me with studies. I cleared my DHA exam in the first attempt. Well organized questions along with explanation. Also advised me topics to study before exams. Thank you edental.
Thank you very much, edental helped me alot . I passed DHA exam in my 1st attempt. It really helped. Especially the explanations. I would strongly recommend it to others.
I passed my DHA Prometric Exam yesterday! I just wanted to thank all of your team for the great effort and time during my study time. The questions on your Data Base and the explanations were matching up to 90 percent and helped me a lot!
I will recommend you to other people!
Pawan Sinsinwar Kumar
Specialist Pediatric
I passed my exam for saudi health commission for health SPECIALIST for pedodontics after just go through the questions and explanation 3 times and references. Most of questions were from edental questions with little or no changes. So thank you e dental. It's like you paid me back by this mean more than what I had paid to you
e dental is helping me alot, thanks. I have no touch on my theory for 10yrs, since I wrote my oman Moh. it's easy to go through the contents. Hope same questions come for DHA exam.
Thanks to eDental Portal for providing all required study materials in a wise and very smart manner! Easy to learn and memorize, guarantee of passing exam. And moreover there is absolutely no need to use other sources- this is extremely convenient. The Team of eDental Portal is a team of highly qualified specialists who will help you to resolve all your study questions and concerns. I highly recommend this amazing portal to all dentist who is planning to pass qualification exams.
This june I had my DHA exam (I passed) and thanks to e-dental, I was confident in most of the questions and understood its format. Even when I had my doubts, I was able to chose the best provided answer. Thank you e-dental for all the study materials and exam tips! I will recommend this portal to everyone!
A well organised study leads you to success and that is what edental portal is doing. Well explained questions immidete response for confusions is all you need for exam. I am very thankful that i have chosen edental as my guide. Thank you so much for your support and help you did in every manner
I'm extremely thankful for edental portal I'm passed bcoz of u for 💯 I'm a busy mom handling self I actually lending an hour from next day but the result came pass solely due to edental i highly highly recommend this to every one
Definitely recommended!
Extremely supportive , super quick, and interactive team.
Be it for doubts in the questions or any other matter.
The material is very good too and will prepare you for the exam extremely well.

My experience has been really good.
Just started studying and already enjoying
I passed my DHA Exam held on Feb 13th 2020 and with the support of Edental Portal i passed this exam. Im really thankful to the Edental team for all the support.
This is the best literature for exam preparation, i am very pleased and i would recommend everyone to use edental. I will say again that this is the only and best way to pass the exam. thanks e the dental team, you are the best.
Really good , the explanations are really useful.. It is a good platform for all those preparing for prometric exams !!!!
Hi , I Passed the EX by 65%. Thank you for every things.
The website was so helpful 🙏🏼😍
Sent from my iPhone
Excellent for preparation. Yes! I recommend edental portal for sure as it provides well organised study material and guide throughout the journey. Thank you edental portal for being there in my success journey ✌🏻
Good review material in prep for DHA exam. I was hesitant to try at first due to a lot of "moneymaking Only" type of online review.Since i was so determined to pass the exam and badly needed a good review material,so i gave it a try..Edental team,i love you guys😢..amidst the situation we are all facing right now(covid virus),passing the exam somehow brought me in good spirit again.You were there when i felt like giving up..your personal advice made me feel like you're not there only for business,but a friend as well..Thank you..thank you..and lots and lots of thank you's..Im a Filipina,and proud to be a Dental DHA passer..
studying is really good and accurate and it cover all areas imp
I'm very grateful to EDental for helping me to pass DHA exam .I highly recommend others to study EDental even in busy schedules.
Easy to use, with explanations to many questions which help you understand and memorize the concepts. Recommended for those who want a thorough and feasible guide to prepare for the Prometric exam.
Ghadeer Mohamed Ali
NHRA Bahrain
the website really helped perparing me for my NHRA-Bahrain exam, i highly recommend it. it gives a brief format on how the background of questions in the exam appear. it also explains important highlighted topics that may appear in the exam. Go for the website , its very good !!

I have cleared my DHA exam in 2nd attempt. I thank eDental Portal for all the help extended and boosting my morale so that I could prepare and reappear for this exam.I am fortunate enough to have come across this portal and thank everyone for recommending me EDental as it has surely made a difference. Strongly recommended with Five Stars
Thanks to EDental Portal extraordinary team for all help, for efforts you made to adapt to my special request.I am 200% satisfied of your portal, incredible accurate informations, high professional explanations, notes...everything! You are really great! I am the lucky one to choose you at the beginning of my Dubai career! Strongly recommended!
God bless. I finally passed the DHA exam. Edental helped me a lot. The added information to each correctly answered question were amazing. I really recommend it. It worths more than what you expect. Good luck everyone.
Its because of you guys i cleared my exam.. Its the best site for dha exam preparation
It was my 3rd attempt and I pass easily- thanks to you. In my opinion I did 90% of exam- thanks to Allah and to your questions with explanations. Tutors work very quickly always and solve any doubts very fast.It's best site that which I do not regret a single cent spent
Cleared haad exam conducted on 6th November. My preparations were very relaxing using eDental. I thought it will be many questions and answers only,but your team were there to clear my doubts and all questions.Then I got some confidence to write the exam.I am really thankful to your team.
Really liked the way the team took efforts in explaining every query of mine in detail. They make sure that you pass the exam by understanding the concept. And also the study material covers maximum questions.

Dr Katherine Gomez Aya
QCHP
I loved the high quality of questions categorized by subjects. I think the explanations are the best thing eDental has. They are the best group that always supported me in my process to this exam! Thanks and 100% recommended!
Quick Exam Guide
Not sure which exam to go for? Not sure of your eligibility? Get to grips with the ever-changing rules and regulations, fees, application processes of Dental Licensing exams across the Middle-east.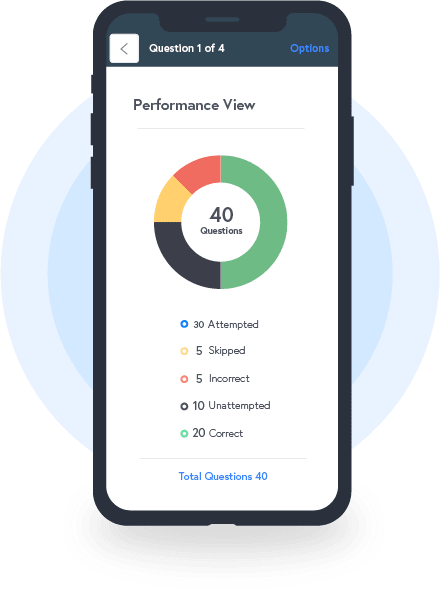 Prepare for your Middle-East dental registration exams
At eDental, we are passionate about excellence and quality. We understand that dental practitioners are busy and need innovative revision resources to revise and perform at their best while saving time. Our experts are obsessed with providing you the most relevant questions that match the weightage, style and difficulty level seen on the actual exams. After using eDental's question banks, you will have the knowledge and confidence to excel at any Gulf Licensing Examination.
0

+
Success stories
0

+
Self-Assessments
0

+
Countries
0

+
Ratings
Let us know how we're doing
---